The Meridian Hills Golf Course
From first-time players to experienced pros, Meridian Hills has something to appeal to all.
Enjoy 18 Challenging, Par 3 Holes set within Beautiful West Coast Scenery
Built on the site of a former hazelnut farm, Meridian Hills Golf Club weaves through majestic evergreens; over rolling hills; and traverses Furgus Creek . Each unique hole ranges from 80 – 160 yards while the undulating terrain provides a mixture of up and downhill holes.
Don't Let Inclement Weather Interfere with Your Golf
Our Par 3 golf course stays amazingly dry throughout our rainy west coast winters. In addition, our South Surrey location is apt to see less precipitation than other areas of the Lower Mainland. When it's raining at your house, chances are it's dry in sunny South Surrey.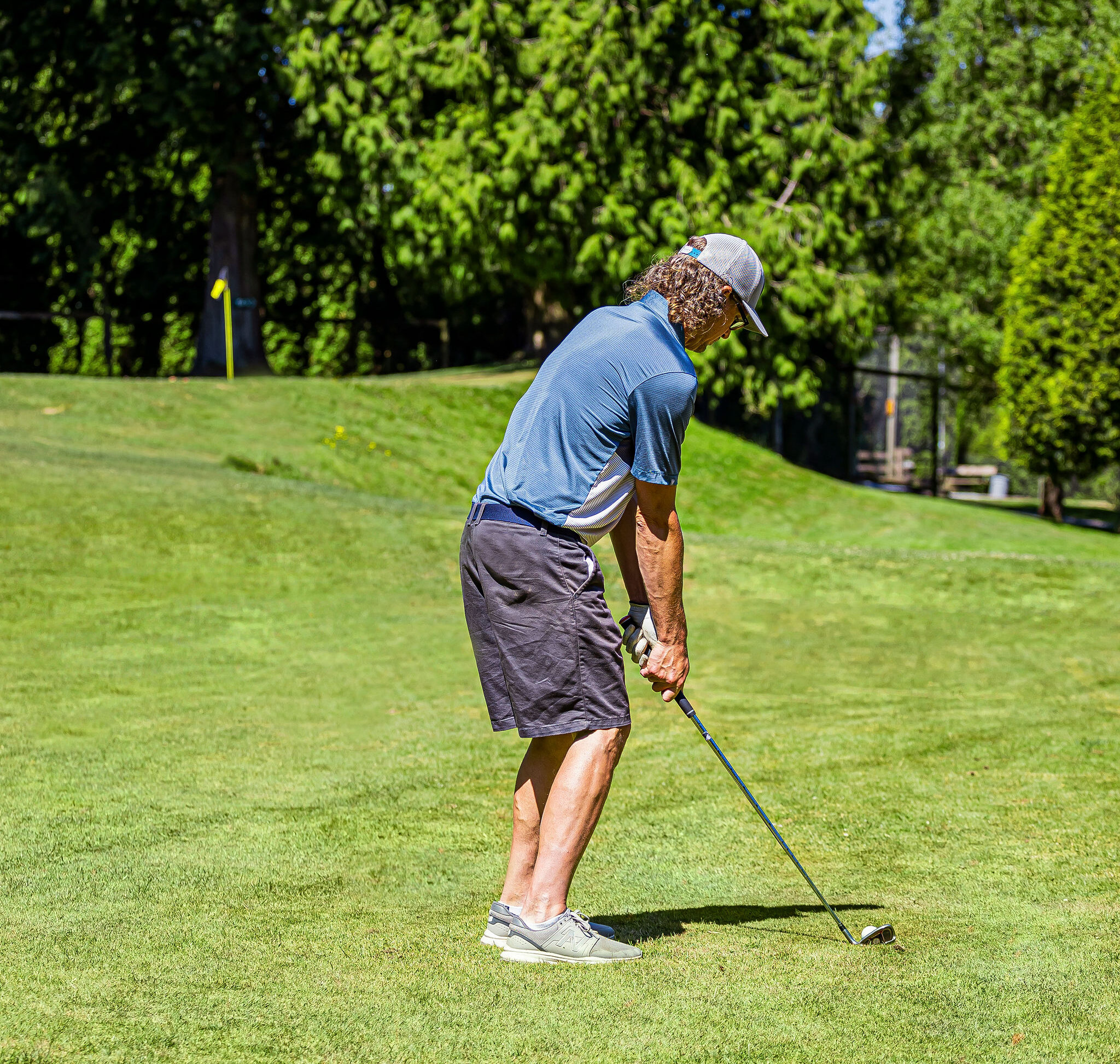 Currently, Meridian Hills Golf Club offers two leagues to play:
• Senior Men on Wednesday Morning, and
• Ladies on Thursday Mornings.
Both leagues operate April through September, weather permitting. Contact Rick Wolchuk [email protected] for the Sr. Men and Gail Walker [email protected] for the Ladies group.
"If you think it's hard to meet new people, try picking up the wrong golf ball."