The Meridian Hills Golf Course
Learn More About Our History and What It Takes to Hit the Green
Opened in 1959 on land once occupied by a hazelnut farm, Meridian Hills Golf Club welcomes players with a friendly smile and a delightful park-like setting. First time visitors to the course are struck by its beauty and peacefulness.
Each of the course's 18 holes is scenically framed by towering trees, the most prominent are the gigantic cedars which lend both a majestic beauty and a wonderful fragrance. Evidence of the old nut farm can still be witnessed near the 9th tee, where a nut house (used for cracking the hazelnuts) still stands.
Running through the back nine holes is a pleasant little creek which treats autumn golfers to the annual spectacle of spawning salmon returning from the ocean. This stream is in play on five holes, punishing golfers who fail to use enough club from the tee.
Meridian Hills is more challenging than most Par 3 golf courses. The large trees and creek, along with several hills, conspire to test the skills of all players.
The signature hole is number 4 at 155 yards. Here, golfers face a demanding uphill tee shot over a bunker in the centre of the fairway. A large maple tree at the left front guards this elevated green.
Whether you're a seasoned golfer or playing your first game, come see why Meridian Hills Golf Club is regarded as "The Best Lil' Par 3 in the Lower Mainland."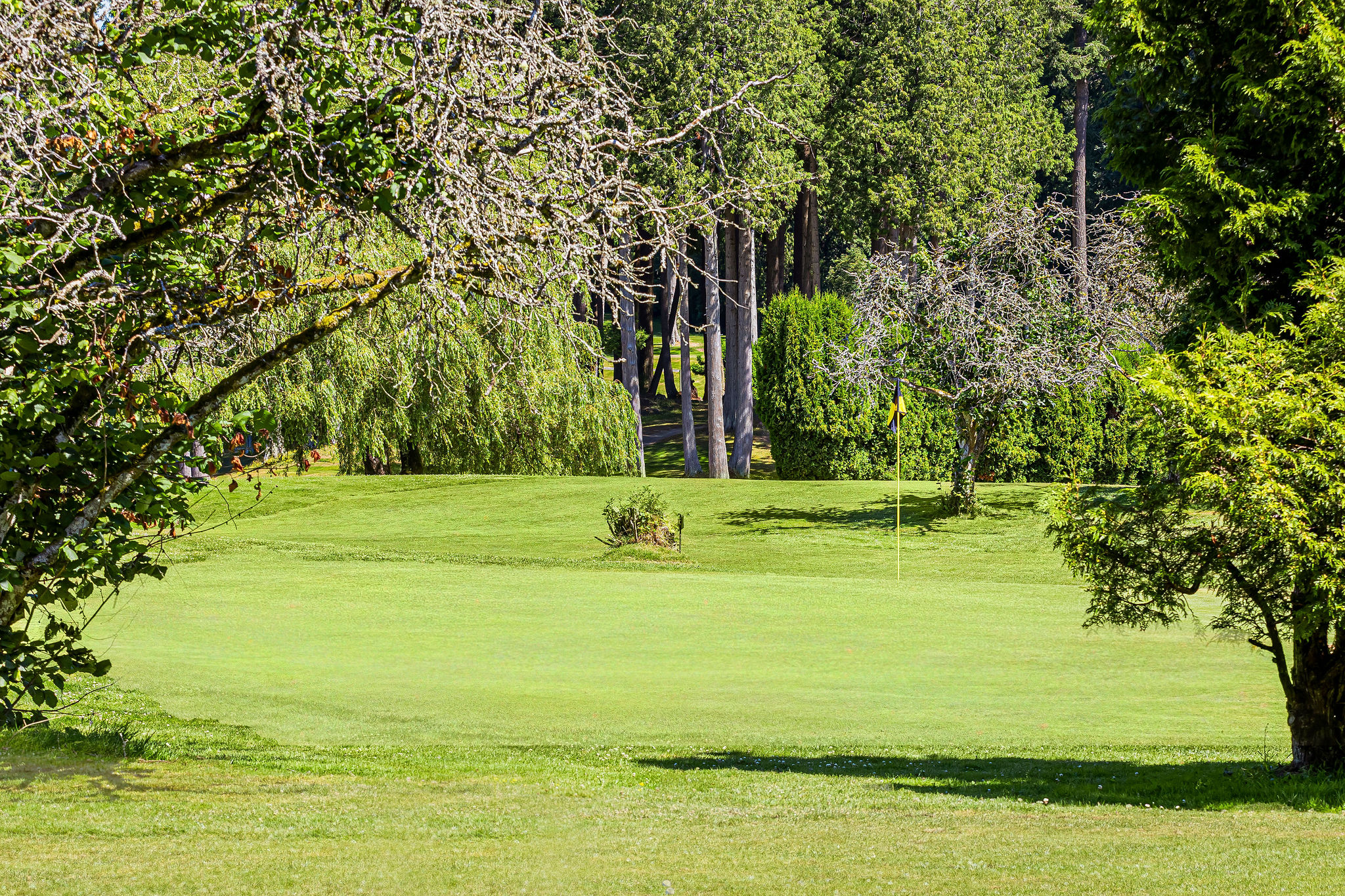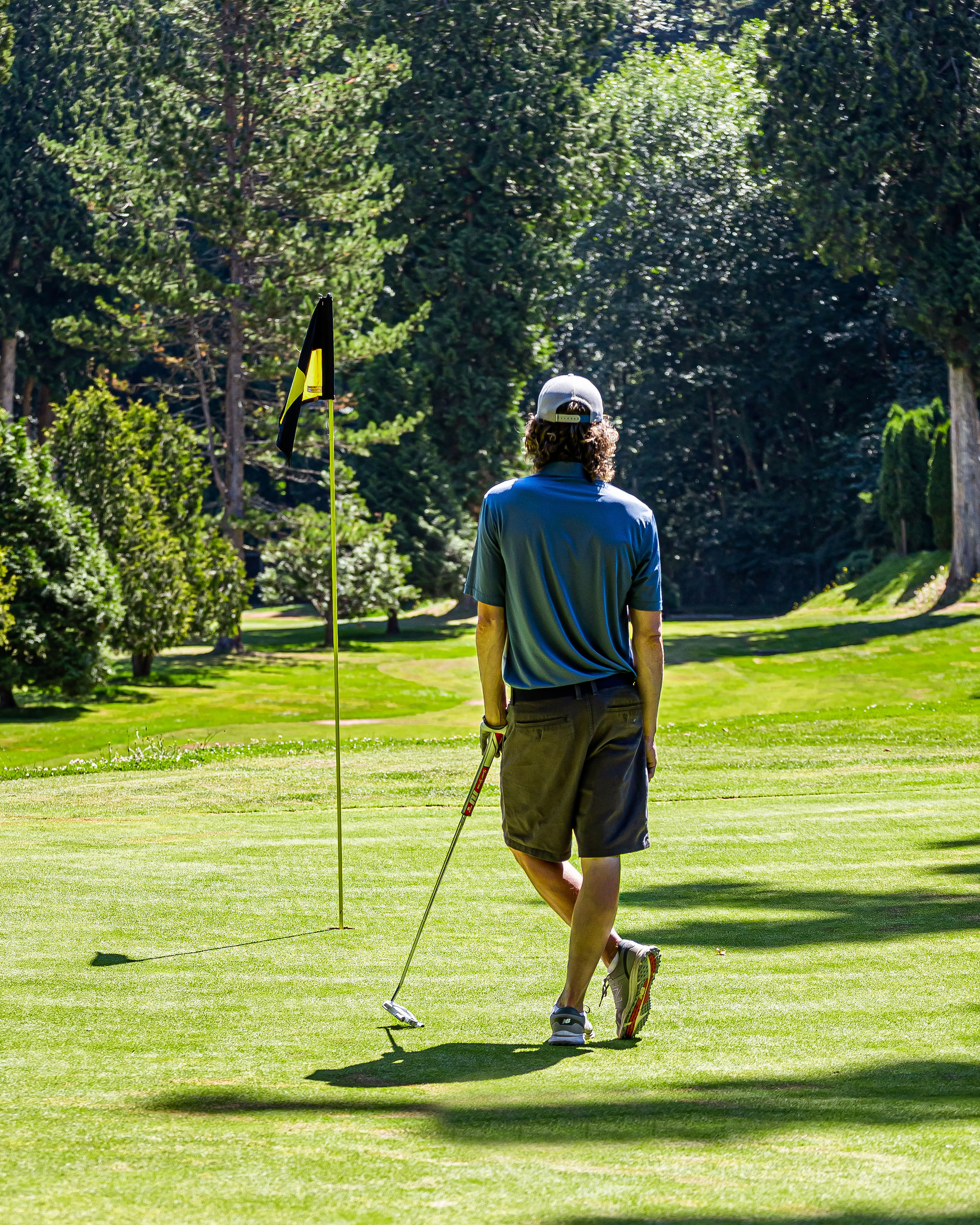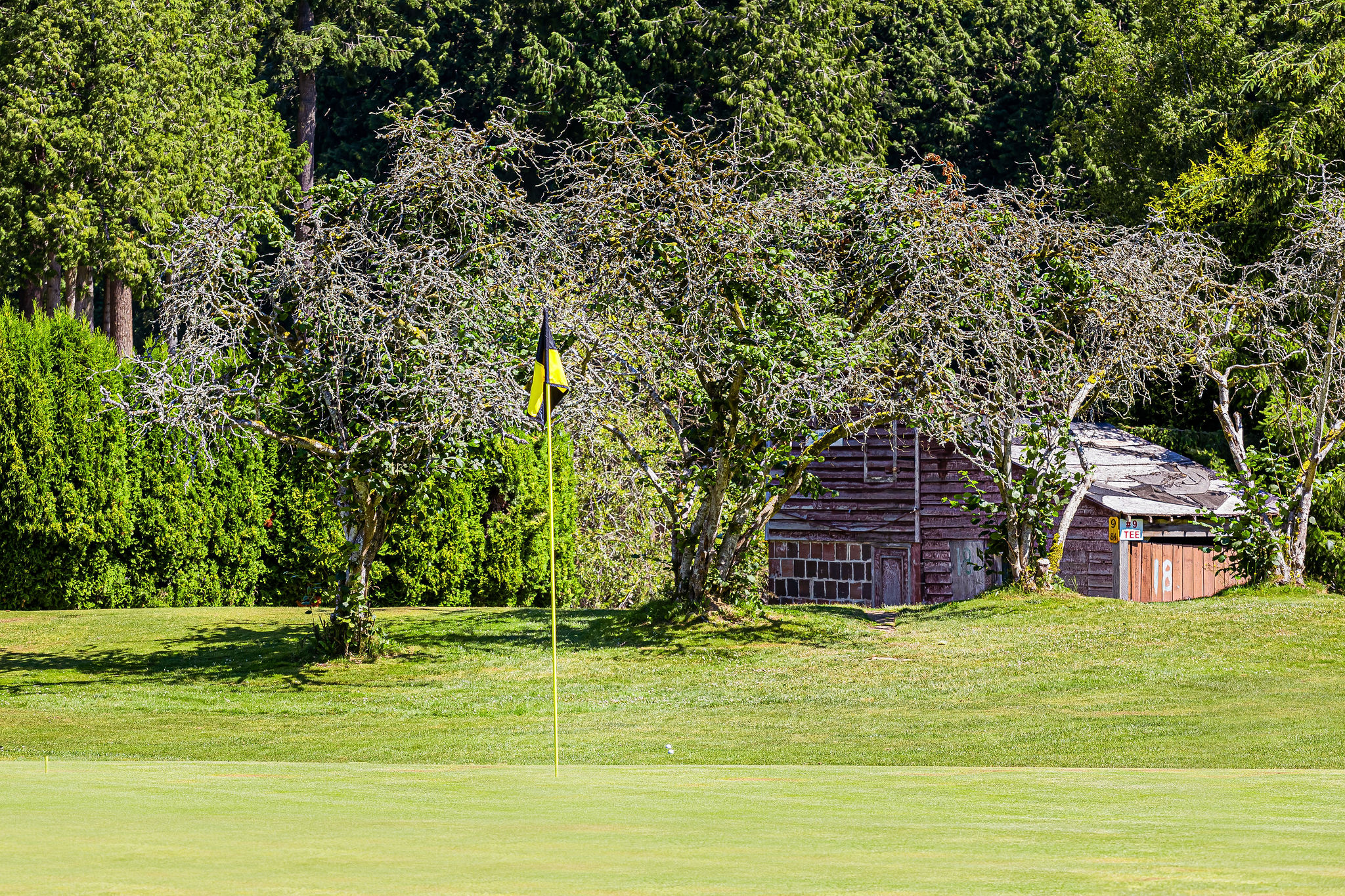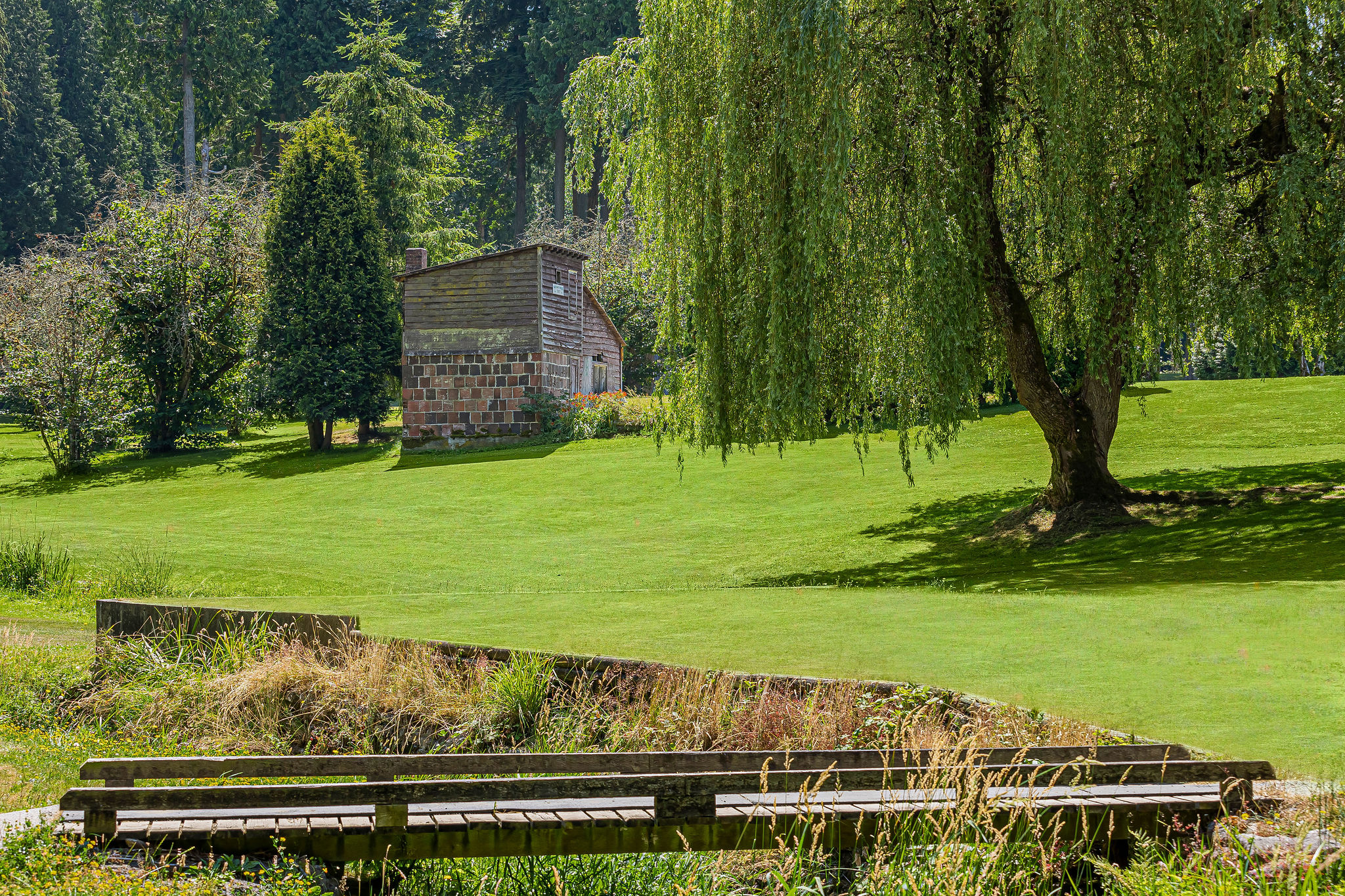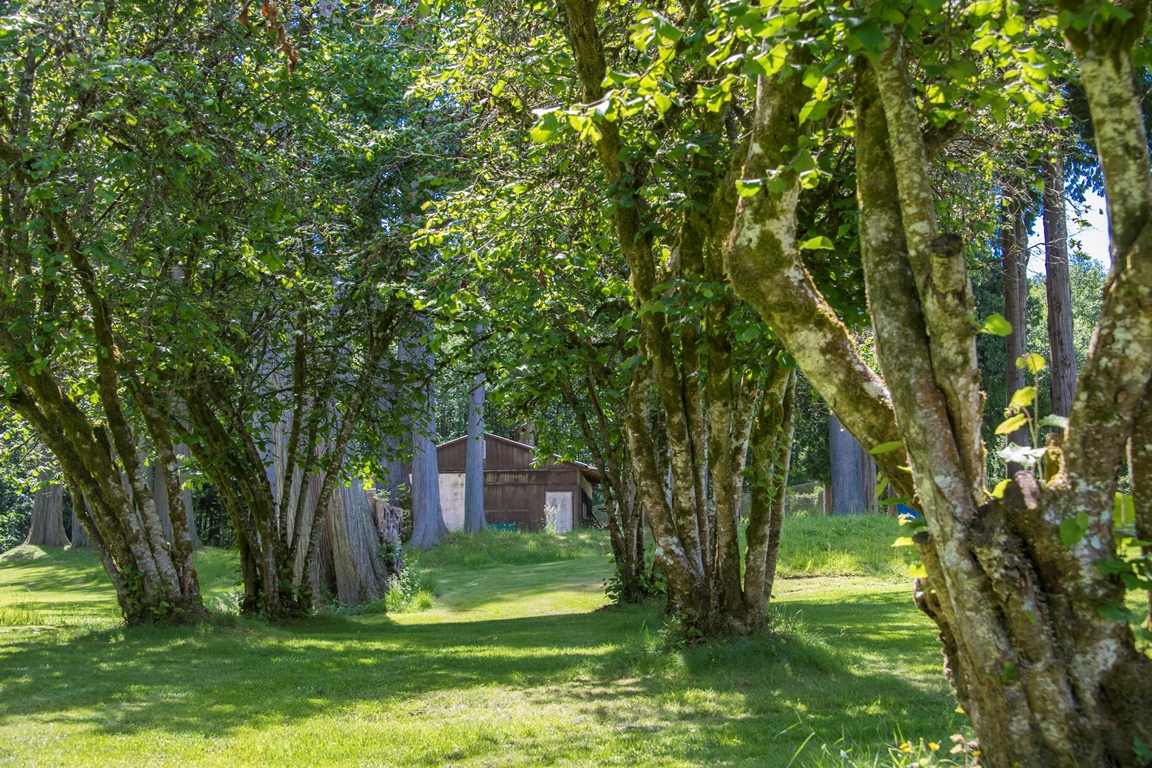 "Never listen to other people's expectations. You should live your life and live up to your own expectation."